If you don't see it listed here,
ASK US!




We can renew or replace your drivers license.



We can restore your license after your suspension is served.



All drivers license renewals, replacements and restorations are NEXT DAY SERVICE!



We transfer titles and issue tags over the counter, provided you have proper ID and proof of insurance.



We have tags for passenger cars, trucks, trailers, buses, school buses, permanent trailers, motor homes and in transit (30 day cardboard tag to take newly purchased vehicle to another state to be registered).



We issue temporary operating authority for commercial vehicles. This service enables truckers to travel to and through other states.



We pick up fuel stickers and pay highway use taxes.



We transfer and register boats, atvs and snowmobiles.



We pick up birth certificates - SUPER FAST PICKUP

We renew car registration - SAME DAY service is available



We can restore registration after suspension has been fulfilled.



We offer retired registration with a $10 state fee.



We can provide vanity plates and any specialty plates.
Need an answer fast?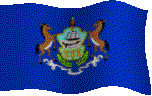 Materials and information on this site owned by Holdren Notary Services.
Copyright 2000-2018.
Please do not reprint or copy without permission.

This site was designed by Sherry Pinamonti.